About Us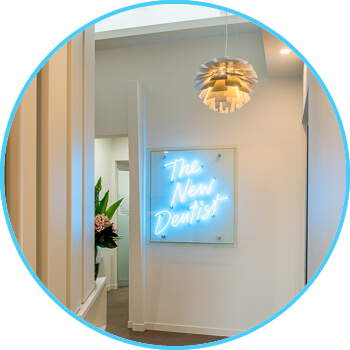 Opened in January 2014, The New Dentist offers you a fresh, ultra-modern environment in which to receive top-of-the-line dental care in Applecross. Our fully qualified professionals boast a range of specialties, providing for your entire family's dentistry needs under one roof.
Contemporary, Cutting-edge Dental Care
Our state-of-the-art clinic has been specifically designed to deliver the gold standard of comfortable and high-quality dental services. The clinic is crisp and fresh, which is where our practice name comes from. We aim to maintain that ethos by always staying ahead of the game with regards to equipment, materials and ongoing knowledge and training. As years go on, we will still be The New Dentist, remaining proactive and forward-thinking so that we will always deliver the best service to our patients.
The New Dentist Approach
Our overriding philosophy is "Dental Care for Life." We offer quality preventative and restorative dental care. Ours is a personal approach focused on your comfort with a concern for your well-being.
These goals are achieved by explaining, teaching and informing. We guide you through each treatment process by detailing each procedure so that you can make the best choice for your unique dental requirements. We operate in a relaxed, unpressured and professional atmosphere.
Come See Us
Whether you need a simple checkup or are seeking more extensive dental work, we'd love to meet you. Our team is ready to show you gentle dental care that makes your visits enjoyable. Health Insurance is accepted.

About The New Dentist | (08) 9315-3008