Children's Dentistry in Applecross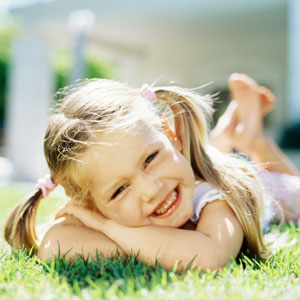 The New Dentist takes pride in providing expert dentistry for children. Our goal is to have happy children who reach their adult life with healthy, unfilled and cosmetically pleasing teeth. We strive to ensure that our young patients have positive dental experiences while educating them on how to properly care for their teeth.
Reassuring the Nervous Child
Our team is fully prepared to help children who might feel unsure about seeing the dentist. Dr Sara Bolton has worked with children in many settings, including special needs patients in the UK and the Christmas and Cocos Islands, treating children who have had little or no dental care.
Starting with Conservative Options
There are several dental options that we often use to treat children's teeth. Fissure sealants are one such service, which gives a protective coating to the teeth with deep grooves to prevent tooth decay. It involves a simple, non-invasive application.
We'll always start conservatively with your child's dental care. Dental decay is diagnosed by taking radiographs. All possible options are discussed with you. We use only white composite resin restorative material, which is both aesthetic and durable.
Providing a Positive Dental Experience
We recommend your child start seeing the dentist at the age of 12 months. It may help them if they accompany you to your routine comprehensive exam, getting them used to the dental setting.
The expertise we have ensures your child has a pleasant, comfortable experience in a positive environment. Due to the skill of our operators, your child will often be unaware of the procedure occurring. We will occasionally use nitrous oxide to relax the most anxious child.
Our team of experienced clinicians have techniques to distract your child during more invasive procedures, including giving local anaesthetic when necessary.
Contact us today! We're an HBF preferred provider. Get your health fund processed on-site so that you only have to pay the gap.
CONTACT US »

Children's Dentistry Applecross WA | (08) 9315-3008