General Dentistry in Applecross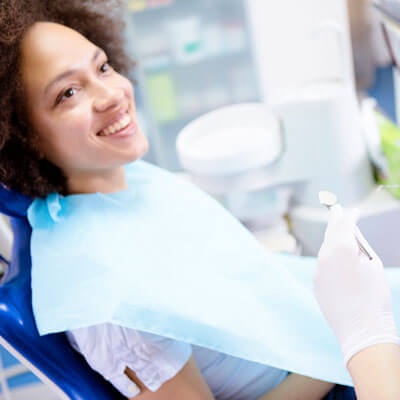 At The New Dentist, we provide patients with exceptional dental care. We believe in taking a preventative approach to dentistry so you can avoid significant problems from appearing.
Your First Appointment
During your initial appointment, we'll take three radiographs and perform a thorough examination of your oral health. Once you've been given a diagnosis, we'll provide a treatment plan, including preventative care, which is tailored to your needs.
Here are some of our general dentistry services to help you enjoy a healthy smile:
Checkups – When you return for your preventative care appointment, we'll complete another examination and go over how you can maintain good oral health between your regular comprehensive exams. Your checkup includes a thorough examination of not only your teeth but the jaw joint, soft tissues and gums.
Crowns and Bridges – If you have missing or weakened teeth, crowns and bridges can transform your smile. A bridge is utilised to fill in missing spaces by placing crowns on the adjacent teeth and hanging a false tooth between them. The porcelain crowns that we feature are fabricated by a lab technician we have used for 30 years.
Fillings – If you have a tooth that's been cracked or damaged due to decay or trauma, we provide fillings made of biocompatible materials. Getting a filling usually takes between half an hour to an hour depending on the size of the filling. You will be able to eat following your appointment.
Root Canals – This procedure involves removing the infected nerve of a tooth whilst keeping the tooth in place. The only other option is extracting the tooth; that's why so many patients choose to have a root canal so they can save their tooth.
A two-stage process is involved in root canal treatment. During the initial stage, your dentist will remove the nerve and place antibiotics and a temporary filling in your tooth. You then will return a month later to have a crown or another type of restoration placed on your tooth.
Schedule Your Appointment Today
Take advantage of your health fund benefits, processed on-site. We're an HSB preferred provider. Enjoy a healthy and bright smile by contacting us today to schedule an appointment!
CONTACT US »

General Dentistry Applecross WA | (08) 9315-3008