Naturopathy in Applecross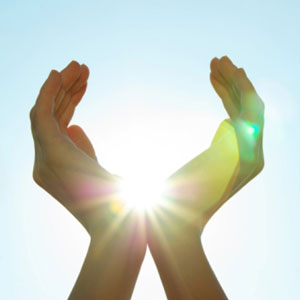 Naturopathy is a form of complementary medicine that is concerned with the health of the whole body. At its core, naturopathy is concerned with enhancing the body's natural physiological processes via nutrition, lifestyle and herbal medicine. These are focused on encouraging the body to function optimally and heal itself, rather than to take over these body processes.
It acknowledges the links between all body systems and takes into account both internal and external factors that may participate in health and disease such as physical, mental, environmental, social and spiritual.
As a dentist with over 25 years' experience, and a more recently graduated naturopath, Dr Sara Bolton brings with her the holistic philosophy of treating your mouth as a part of the bigger picture that makes you. There may be correlations between what's happening in your mouth and the rest of your body, and vice versa.
Evidence-based research confirms that there are numerous links between your oral and general health in relation to inflammation (such as gum disease) and chronic diseases such as diabetes and heart disease.
As such, when treating any condition including oral disease, it is essential to take into account the rest of your body. Naturopathy is concerned with supporting your body to heal itself, rather than a blanket approach which fails to identify the causative, precipitating and exacerbating factors of disease.
Featuring Safe Amalgam Removal
One of the holistic treatments we feature at The New Dentist is the removal of amalgam fillings.
Many people request the replacement of their old silver amalgam fillings, for either aesthetic or biological reasons, but it is important to understand the implications of the removal process in terms of general health, and the health & integrity of each individual tooth.
Sara is happy to discuss with you the pros and cons of replacing silver fillings and the alternative biocompatible and aesthetic materials available for their replacement.
We offer rubber dam and oxygen inhalation via a nose piece for their removal, and nutritional support to reduce the toxic load from heavy metals, should you wish to consider.
Empowering and Educating Patients
Our aim is to empower and educate the individual to take control of their health so that more sustainable wellness is achieved. It is not a one size fits all approach – each tooth, each mouth, each patient is unique – after we have thoroughly examined your mouth, we will inform you of our findings and give you options so that you can make an informed decision about your individual healthcare.
Sara also has her own naturopathic business and is available for separate naturopathic consults aside from dentistry.
Use your insurance coverage to get a comprehensive examination. Contact our practice today to book an appointment!
CONTACT US »

Naturopathy Applecross WA | (08) 9315-3008