Same Day Crowns in Applecross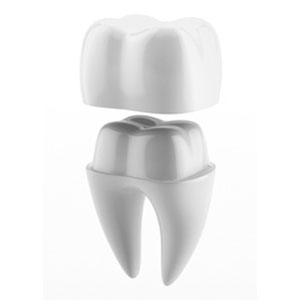 If you've found yourself in need of a crown, you've come to the right dental practice. At The New Dentist, we're proud to offer patients same-day crowns with hour advanced, high-tech systems. Gone are the days of multiple visits and uncomfortable fitting required to cement your new tooth or involve the need for temporary crowns.
When you choose us for your care, we'll have you beaming from ear to ear in just a few short hours.
How it Works
We're proud to offer patients same-day crowns with our advanced CEREC machine, which allows us to create a unique crown that fits your mouth and teeth and is made of high-quality porcelain.
We'll begin by scanning your mouth to create the perfect crown that fits well and looks aesthetically pleasing, matching the rest of your mouth. We'll also make sure that your new crown is the right colour and shade for you—you can even help select which you think looks best. Then, our CEREC machine will start to build your crown. Once completed, we'll begin the placement process. We'll make sure your mouth is numb so you won't be able to feel a thing.
The entire process from arrival to exiting with your new crown will last around three hours—but don't worry, you won't be stuck in the chair for that amount of time.
During the middle of the procedure, you'll have a 30-minute break to relax in our comfortable lounge area.
You may be an ideal candidate for a crown if:
You have a badly decayed or cracked tooth
One or multiple teeth have become eroded
You have a large broken filling
You need to support a dental bridge
Other aesthetic reasons, like misaligned, malformed or discoloured teeth.
Book Your Appointment
We look forward to welcoming you into our practice and helping you achieve your best smile yet. If you'd like to learn more about our advanced same-day crown service, contact us today to book your initial appointment.
We can't wait to meet you.

Same Day Crowns Applecross WA | (08) 9315-3008